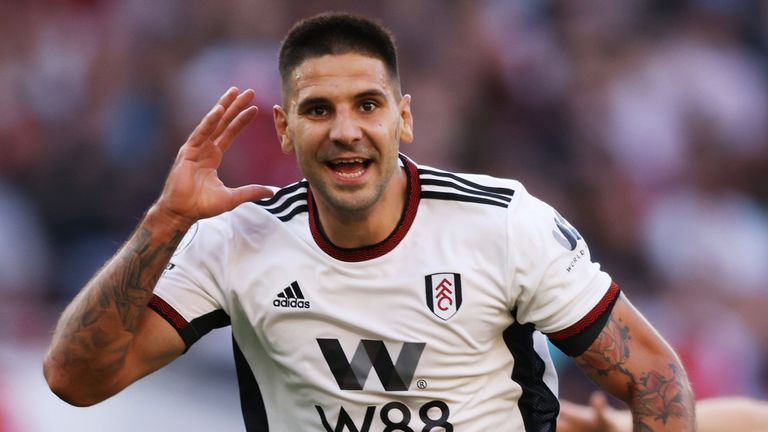 So, with Harry Kane probably not on the move, Bayern will most likely have to look elsewhere for a dependable scorer that can lead the line for a few more years. While Choupo-Moting's current form could suggest that he could take on the main striker role, he doesn't have enough history of remaining consistent and while I would love to see him become a vital player to the starting XI, I just don't see that happening. Meanwhile, names like Gakpo, Osimhen, Lautaro Martinez, and Vlahovic have been mentioned and while all of those players have loads of potential, Bayern should look towards an older striker for various reasons:
#1: The Obvious - Bayern definitely have experience in signing a young striker for a lot of money (A certain 17-year-old Frenchman) but signing another one like 23 y.o.'s Osimhen or Gakpo would probably stunt the growth of the already thriving young player and the hopes are that in a few years, Mathys Tel will develop into a player like Mbappe who was a crucial starter for PSG since he was 19. Therefore, Bayern should be looking for a player with a higher age gap so that the chances that when an older striker starts to slip out of the form of his life, Mathys Tel will be entering his.
#2: Experience - While Mathys Tel has been performing quite well at such a young age, a team like Bayern needs to follow the philosophy of most massively successful teams in having a veteran striker to rely on for goals, like Real Madrid's Benzema, Tottenham's Harry Kane, Barcelona's Lewandowski (Ouch that hurts to say), etc. looking towards a player in their late twenties or even early 30's could prove to be crucial toward's a big team's (In this case Bayern) Stability and Consistency
So, why would Aleksandar Mitrovic be the perfect option. Well for starters, he ticks both of the boxes above, he is 28 years old and DEFINITELY has experience. For a player to be going up and down from the English Championship and Premier League and still performing at the same level is probably one of the ultimate tests a striker could pass to show that he is indeed consistent and ready for the next level in his career. In many cases, when a top performer from a second division side DOES get promoted it can be very hard to regain the form he might have had in the previous season but Mitrovic has been doing it for years. And the striker has a very good record when it comes to National Team experience, getting 50 goals in 76 caps for Serbia.
Why would he fit into the Bundesliga/Bayern system. He is the type of striker that possesses every good attribute a striker would need: Height, Strength, Speed, Natural ability to read the game, Power, Stamina, etc. He is smart and is often the spearhead of Fulham attacks and many times has been able to start AND end an attacking move whether he makes an interception or tackle that leads to a beneficial attack.
Mitrovic has certainly proven himself to be one of the best strikers in the Premier League and even the world as he sits among players like Andre Silva or Duvan Zapata when it comes to Market Value and he has more Premier League goals than Wolverhampton Wanderers and one less than Nottm Forest with 9 goals this campaign. Over the last few years, Aleksandar Mitrovic has definitely proven he is ready for the next level and he is at the perfect age in his career where he can still grow into a player of immense quality and even make himself a crucial starter for Bayern if he does everything right and he is also the perfect age for Bayern where Mathys Tel has little competition when it comes to starting for Bayern in the future. So all in all, I think that Mitrovic would certainly be a smart signing and much cheaper than the current targets for the Rekordmeister so, could this be a bargain Bayern can't miss out on?