In terms of international breaks, Bayern Munich is not as well represented as they normally are.
Of the 14 World Cup representatives, three of them are not fit to play, three of them retired from their national teams (or altogether), two of them are not at the club anymore, and one of them has lost his place in the squad. Even with Robert Lewandowski and Pierre-Emile Højbjerg added to the landscape, Bayern's international friendly roster this go around leaves much to be desired.
Fortunately, the context is one that adds a positive spin on the situation. Bayern are preparing for another long campaign, so keeping players healthy is a top priority. Some countries are in qualifiers for the European Championships, but the opponents at this early stage are ones that countries can do without their Bayern stars.
Here is the roster for the international break, and what you can expect to see the next week and a half.
UEFA European Championships Qualifier: Sept. 8 vs.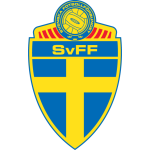 Sweden (2:45 PM EDT)
Bayern Player: David Alaba
Alaba may be a part time midfielder with Bayern at the moment, but now he goes to his full time job in the center of the park for his country. He will simultaneously have to drive the play forward and account for Zlatan Ibrahimović when tracking back. Austria has only qualified for the Euros once, and that was a host; with Alaba in their spine, they have a chance to qualify outright for the first time in their history.
International Friendly: Sept. 3 vs.
Turkey (2:00 PM EDT)
UEFA European Championships Qualifier: Sept. 8 vs.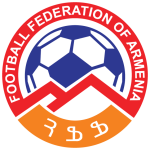 Armenia (12:00 PM EDT)
Bayern Player: Pierre-Emile Højbjerg
The declining playing time for Højbjerg at the club level will invert once he rejoins the national team. Receiving a full 90 minutes before the World Cup, he now becomes a player that Morten Olsen will hope can grow up fast. He will have a freer role with William Kvist next to him, and his impact against Armenia can decide his international future and that of Denmark's midfield.
International Friendly: Sept. 2 vs.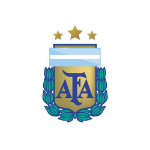 Argentina (2:45 PM EDT)
UEFA European Championships Qualifier: Sept. 7 vs.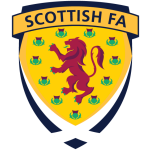 Scotland (2:45 PM EDT)
Bayern Players: Jérôme Boateng, Mario Götze, Thomas Müller, Manuel Neuer
The unimaginable heights will be hard to come down from, but that is what Boateng, Götze, Müller, and Neuer will have to do. Their roles were well defined in their World Cup run, but coach Joachim Löw will inevitably have to try new things in order to stay on top. The cast of Bayern representatives will be significantly less due to transfers, injuries, and retirements, and the new age of German football will be on display.
The retirement of Per Mertesacker means that Boateng, who has moved around on the defensive line, will have a center back spot all to himself. Neuer should lead the Nationalelf against Scotland, but Löw might field Weidenfeller or Zieler in the rematch with Argentina. Müller will be the big personality in attack, but Götze might be the odd man out with the return of Marco Reus.
Germany U19
Youth International Friendly: Sept. 5 vs.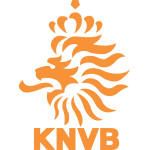 Netherlands U19
Bayern Players: Gianluca Gaudino, Sinan Kurt, Lukas Scholl*
All three caught Bayern Munich's attention through their respective academy processes, and now they become a bigger part of Germany's. None were on Germany's UEFA U19 Championship team, but they will get their chance in the first match since that title capture. Both Gaudino and Kurt got long hard looks in the preseason, and now they could get another under Marcus Sorg.
*placed on "on call" list
UEFA European Championships Qualifier: 9/7 vs. Gibraltar (2:45 PM EDT)
Bayern Player: Robert Lewandowski
The last time he was playing with Poland in Euro qualifiers, he was a forward trying to find his way. He has developed into a rare breed of forward and one of the most potent forces in Europe. Whether he can single handedly carry the front line of Poland is still unclear, although he will have some of his former Dortmund teammates to help.
UEFA European Championships Qualifier: 9/8 vs.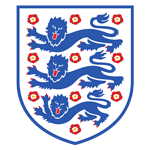 England (2:45 PM EDT)
Bayern Player: Xherdan Shaqiri
Still unable to break into Bayern's XI, Shaqiri returns to Vladimir Petković's side where he was the focal point of the club. Some of his World Cup performances were daunting, but he was a ghost against several countries that the Swiss needed to grab points from. England might give him the space to shine again, but he will be unable to use his normal tricks with the Three Lions' speedy flankers.