All it took was two consecutive draws and the narrative of dominance around the Bundesliga champions has now shifted to doubt. If the concession of three goals against Hoffenheim was not enough, a draw in Manchester against the Barclays Premier League's seventh-best team was.
A match where Bayern could coast and prepare for the second leg of the Quarterfinals now has a bit of extra meaning attached. Pep Guardiola will have to weigh preparatory measures with restoring a somewhat tarnished reputation in the final Bavarian derby of the year.
The second trip to Augsburg could restore a level of invulernability, and FC Augsburg is the perfect opponent to do so. A club that was in a relegation fight a year ago, the Fuggerstädter are gunning for a European spot for the first time. Victory will not be as hallow, and could fill Bayern with the fuel they need for the UEFA Champions League second leg.
The Match (9th Meeting)
Location: SGL Arena, Augsburg, Germany
Referees
Head: Manuel Gräfe
FC Bayern: 16 W, 7 D, 6 L – 62 YC, 2 Y-R, 1 RC
Assistants: Guido Kieve, Dominik Schaal
Fourth Official: Tobias Christ
Time converter at worldtimebuddy.com
Television and Streaming
US: GolTV USA
Canada: GolTV Canada
Germany: Sky Bundesliga 1 | HD, Sky Go, WDR 2
Other Countries
The Fixture
Form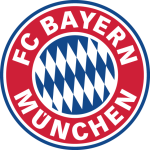 FC Bayern: DDWWW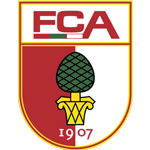 Augsburg: LLDLW
2013/14 Meetings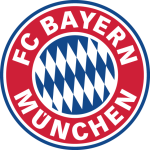 FC Bayern (3-0)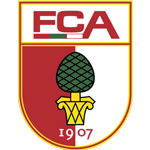 Augsburg | November 9, 2013 (Bundesliga)
FCB: Jérôme Boateng (4'), Franck Ribéry (42'), Thomas Müller (P 90+5')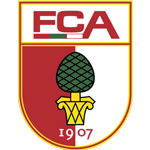 Augsburg (0-2)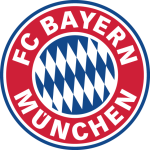 FC Bayern | December 4, 2013 (DFB-Pokal)
FCB: Robben (4'), Thomas Müller (78')
Records
Bundesliga: 5 W, 0 D, 0 L

DFB-Pokal: 3 W, 0 D, 0 L
Top Scorers
1. Mario Gómez, FCB – 5
2. Thomas Müller, FCB – 4
3. Wolfgang Kraus, FCB; Reinhold Mathy, FCB; Franck Ribéry, FCB; Xherdan Shaqiri, FCB – 2
Biggest Victory: 6-0 (October 7, 1983, Augsburg, Germany)
The Squad
Twice Guardiola has put out two lesser squads in Bundesliga matches in preparation for a UEFA competition. Both resulted in draws that had a defeat. The inference from the evidence may be that rest is not always the answer.
Surely resting players with lofty minute totals is elementary man-management, as Guardiola did with Toni Kroos, David Alaba, and Jérôme Boateng a week ago. Philipp Lahm might be the candidate this time around, especially with Bastian Schweinsteiger and Javier Martínez both banned in the Champions League second leg.
Since his return from injury in the Rückrunde, Martinez has started in midfield only once. Bayern's second trip to Augsburg Saturday could be an opportunity to return there, a tactic Guardiola utilized in the DFB-Pokal Round of 16. FC Augsburg lack an aerial attack, an ability that Martinez could use to his advantage.
Having started on the bench in the last three games, Mario Mandžukić is bound for a Bundesliga start. The flexible front that Guardiola has deployed in two of the last three matches is only when Kroos, Lahm and Schweinsteiger are all in the side. Thus, Mandzukic will not only get the call, but he will likely have someone in the hole behind him as well.
Diego Contento has joined Thiago Alcântara on the injured reserve with an ankle injury, but the squad depth is still deep enough to fill the team sheet. With the pressure of being the reigning treble champions, Bayern's dominance has always faced an uphill battle, and a victory against Augsburg could be a second wind.
Projected Lineup (4-2-3-1)
Mario Mandžukić
Xherdan Shaqiri – Mario Götze – Thomas Müller
Bastian Schweinsteiger – Javi Martinez
David Alaba – Dante – Daniel van Buyten – Rafinha
Bench: Tom Starke, Jérôme Boateng, Philipp Lahm, Toni Kroos, Franck Ribéry, Arjen Robben, Claudio Pizarro
The Opponent
In a Bundesliga season of parity, FC Augsburg joins the clubs that have left its expectations in the dust. In its third season ever in Germany's top flight, Augsburg 39 points is already more than end total of its previous two seasons.
The rise in the table has come in part to the rise in attacking options. Andre Hahn has emerged as a young star in Markus Weinzierl's midfield, with Tobias Werner and Halil Altintop having career years right next to him. The three have combined for 27 goals this season, accounting for 69 percent of Augsburg's total tally.
Since the attacking midfield is so strong, the striker has been largely irrelevant. Sascha Mölders, Arkadiusz Milik and Raul Bobadilla have all split time up top, with Weinzierl calling on Bobadilla more often recently.
With all of Augsburg's success, recent results might have deflated their rise. They not won a match in their last four, and have conceded as many goals during that span that they did during the Rückrunde. As a result, Weinzierl has moved away from Alexander Manninger again in goal, moving back to Marwin Hitz.
Augsburg have to take on two of the best offenses over the next two matchdays, so it will be hard to get out of their rut.
Projected Line-up (4-2-3-1)
Raul Bobadilla
Tobias Werner – Halil Altintop – Andre Hahn
Daniel Baier – Kevin Vogt
Matthias Ostrzolek – Jan Movarek – Jan-Ingwer Callsen-Bracker – Paul Verhaegh
Marwin Hitz
Bench: Alexander Manninger, Jeong-Ho Hong, Ronny Philp, Marcel de Jong, Alexander Esswein, Arkadiusz Milik, Sascha Mölders
The Outcome
Bayern have had recent troubles conceding goals, but Augsburg has only managed two goals in its history against Bayern. Augsburg have managed to keep a lid recently on Bayern's scoring, so a prolific scoreline should not be expected. With two consecutive draws for the first time since 2012, Bayern will probably gun for all three points.
Projected Score: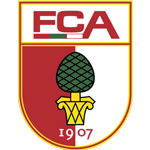 FC Augsburg (0-3) FC Bayern München