Rarely do two clubs on the brink of a European treble go Mano-a-mano for the continent's biggest prize.
Both Bayern München and Real Madrid have one domestic trophy stowed away, with the other well within reach. One will have to step behind the other for the third in Europe's longest international club rivalry.
The last bout required penalties to separate the two heavyweights after 210 minutes of world-class football. This time Los Blancos will attempt to put the best foot forward, while Bayern will look to leave a red stain on the pastures of the Santiago Bernabéu.
The match will be a showcase with experienced tacticians on adjacent sidelines, and arguably the two best goalkeepers at opposite ends, and the world's elite sprinkled about the field. Buckle up, for the tread marks of the past indicate that this could be a wild ride.
The Match (21st Meeting)
Location: Santiago Bernabéu, Madrid, Spain
Referees
Head: Howard Webb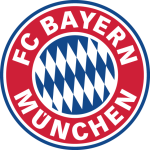 FC Bayern: 2 W, 2 D, 2 L – 13 YC
Time converter at worldtimebuddy.com
Television and Streaming

US: Fox Sports 2 | HD, Fox Deportes, Fox Sports Go, Fox Soccer 2Go, SiriusXM FC

Canada: TVA Sports, Sportsnet, Sportsnet World

UK: Sky Sports 1 | HD, Sky Go, Sky Go Extra

Germany: ZDF
Other Countries
The Fixture
Form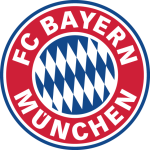 FC Bayern: WWLWL

Real Madrid: WWLWW
Records
UEFA Champions League: 12 W, 2 D, 6 L
Biggest Victory: 4-1 (April 8, 1987, Munich, Germany; March 8, 2013, Munich, Germany)
Biggest Defeat: 0-2 (March 16, 1988, Madrid, Spain; May 3, 2000; April 10, 2002, Madrid, Spain)
The Squad
Bayern may have struggled with their form recently, but Pep Guardiola has his side on a positive trend at just the right time.
With many weighing in on how he has rotated his side, Guardiola has kept a relatively consistent set-up over the past week. He has gone back to his root tactics after the disaster against Borussia Dortmund while starting only 13 different players in the DFB-Pokal and the Bundesliga.
Guardiola could get back one of those players who did not play, his faithful goalkeeper Manuel Neuer. The Bayern and Germany No. 1 undertook ball training over the weekend, with David Alaba (illness) and Diego Contento (ankle) joining him on the practice field.
With Thiago Alcântara (knee) still recovering, the starting XI does not come with too many managerial selections to make. The choice between Mario Götze and Thomas Müller in behind Mario Mandžukić continues to be a toss-up, but the more physical presence of Müller would probably tip the scales in his favor against the Real Madrid defense. With a committed effort to restore Philipp Lahm in his "natural" position in the last two matches, Rafinha will probably see the bench despite playing just nine minutes in the past two matches.
Bayern have to flip the switch in order to take down Spain's bonafide club, something they have done in the brightest lights already this season.
Projected Lineup (4-2-3-1)
Mario Mandžukić
Franck Ribery – Thomas Müller – Arjen Robben
Toni Kroos – Bastian Schweinsteiger
David Alaba – Dante – Jerome Boateng – Philipp Lahm
Manuel Neuer
Bench: Lukas Raeder, Diego Contento, Daniel van Buyten, Rafinha, Javier Marténez, Mario Götze, Claudio Pizarro
The Opponent
The side that tried to tame la bestia negra two years ago is very different from the one that will take the pitch Wednesday.
With Mesut Özil and Gonzalo Higuaín departing Spain, Real Madrid are more direct, their individual skill outclassing their opponents. Carlo Ancelotti has turned a rigid set-up under Mourinho into a more adaptable formation, with Isco and Luka Modric providing him with world-class facilitators.
Ángel di María has risen in the wake of Gareth Bale and Cristiano Ronaldo injuries throughout the season, helping Ancelotti's side not skip a beat. He enters Wednesday's match as the player in the highest form, having scored in each of Real Madrid's last two matches.
Cristiano Ronaldo joined Sergio Ramos (neck) and Marcelo (hamstring) in full team training on Monday, but Gareth Bale was a notable absentee with the flu. It would not be a shock if Bale and Marcelo both started on the bench, with di María and Fábio Coentrão suiting up as very suitable replacements.
Real Madrid will be the more rested side, their match at the weekend against Real Valladolid postponed in preparation. They have four consecutive regulation victories in Madrid against Bayern, although the last victory was not enough to prevent the eventual penalty shootout.
Projected Lineup (4-3-3)
Cristiano Ronaldo – Karim Benzema – Ángel di María
Isco – Xabi Alonso – Luka Modric
Fábio Coentrão – Sergio Ramos – Pepe – Daniel Carvajal
Iker Casillas
Bench: Diego Lopez, Marcelo, Raphaël Varane, Asier Illarramendi, Casemiro, Gareth Bale, Álvaro Morata
The Outcome
The qualities of these sides are two close to quantify, and a match with macro-ramification could come down to micro-tactics. Real Madrid will capitalize on chances that most of Bayern's opponents would miss, while Bayern will control the ball unlike what Real Madrid has seen this season. The first leg will probably not decide the tie, but Bayern should get the away goal they need before coming back to Munich.
Projected Score: Real Madrid (1-1) FC Bayern München