The match before the big match has garnered interesting results.
Bayern München have dominated teams like Werder Bremen, SC Freiburg, and VfL Wolfsburg with Champions League matches on the horizon. By the same token, seven of the twelve dropped points on the season have come in the face of European competition.
Now Bayern have to travel to the worst team in the Bundesliga, Eintracht Braunschweig, without a league victory since clinching the Meisterschaft. They have conceded goals to sides that range from disappointing English clubs to second tier German ones.
That said, Saturday's result has no tangible implications, and the result at midweek can make this weekends match a mere footnote.
The Match (43rd Meeting)
Location: Eintracht-Stadion, Braunschweig, Germany
Referees
Head: Daniel Siebert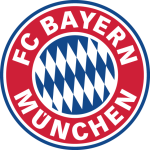 FC Bayern: 1 W, 0 D, 0 L
Assistants: Florian Steuer, Jan Seidel
Fourth Official: Tobias Stieler
Time converter at worldtimebuddy.com
Television and Streaming

US: GolTV

Germany: SkyGo, WDR 2
Other Countries
The Fixture
Form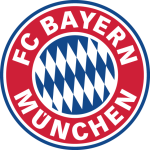 FC Bayern: WLWLD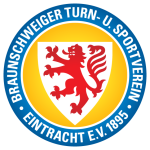 Braunschweig: LWDWL
2013/14 Meetings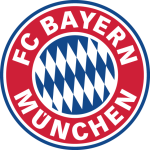 Bayern München (2-0) Eintracht Braunschweig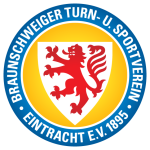 | Allianz Arena (Bundesliga)
FCB: Arjen Robben (2', 30')
Records
Bundesliga: 21 W, 11 D, 5 L

DFB-Pokal: 3 W, 1 D, 1 L
Biggest Victory: 6-0 (February 25, 1984, Munich, Germany)
Biggest Defeat: 2-5 (April 15, 1967, Braunschweig, Germany)
The Squad
Pep Guardiola's normal battle between form an fitness in the face of a UEFA match will have a less soldiers than usual.
Not only does he not have Rafinha serving a three-match ban and Toni Kroos suspended with yellow card accumulation, but Manuel Neuer (calf) and David Alaba (illness) both did not travel to Braunschweig. Add Xherdan Shaqiri (thigh), Thiago Alcântara (knee), Diego Contento (ankle) and Tom Starke (elbow) and a once lush squad is now back to its bare bones.
"We are just 14 players. No rotation tomorrow," Guardiola said. "The best players will play, as the manager justly thinks." [Abendzeitung]
That does not mean only 14 players will dress Saturday, but rather the best available 14 players will take the pitch. That also could mean that Javier Martínez, who has not started in midfield since February, will advance up the pitch to the center of the park after playing there in the DFB-Pokal semifinal.
The only real selection quandary might have is whether to put Mario Götze or Thomas Müller in behind Mario Mandzukic. The goal that Götze scored against Kaiserslautern was the first since Bayern clinched the Bundesliga, his form not exactly in tip top shape. That said, he and Bastian Schweinsteiger may be required to direct the play without Kroos on the pitch.
Lukas Raeder will man the goal in Neuer's stead, an experience he called "a dream come true". Ylli Sallahi will get his second start as the only left back with Bundesliga minutes available, unless Philipp Lahm switches flanks with Mitchell Weiser as the right back.
Projected Lineup (4-2-3-1)
Mario Mandzukic
Franck Ribery – Mario Götze – Arjen Robben
Bastian Schweinsteiger – Javi Martinez
Ylli Sallahi – Dante – Jerome Boateng – Philipp Lahm
Lukas Raeder
Bench: Raif Husic, Daniel van Buyten, Mitchell Weiser, Pierre-Emile Højbjerg, Thomas Müller, Patrick Weihrauch, Claudio Pizarro
The Opponent
A tough season for Eintracht Braunschweig in their first season in the Bundesliga in 30 years, but the boys at the bottom are still kicking. They have picked up two wins in their last four, along with seven points to inch two points away from the relegation playoff spot and three points away from drop-zone safety.
Yet all their hopes and dreams might have dropped with the news of Dominick Kumbela's adductor strain earlier this week.
Kumbela's goal tally may be the same as Ribéry's at nine, but those nine goals account for a third of Braunschweig's putrid 27 on the season. Seven of those nine goals have come in the Rückrunde, the beginning of Braunschweig's charge to stay in the top tier. Manager Torsten Lieberknecht will have to rely on 20-year-old loan product Håvard Nielson at the top, along with a collaborative effort from a five man midfield.
Lieberknecht has used two strikers with Kumbela healthy, but has switched to one target man against sides who pack the midfield. Karim Bellarabi, on loan from Bayer Leverkusen, has fallen a bit out of favor as of late, not starting since the end of March.
Ermin Bicakcic will not be able to sure up the center of defense, for he is out with yellow card accumulation. Damir Vrancic is ruled out with a bruise as well, with Jan Washausen still recovering from an ACL tear.
Braunschweig will need an epic performance to overcome their injuries, even though they are playing at home.
Projected Lineup (4-2-3-1)
Håvard Nielsen
Jan Hochscheidt – Mirko Boland – Omar Elabdellaoui
Norman Theuerkauf – Marc Pfitzner
Ken Reichel – Deniz Dogan – Marcel Correia – Benjamin Kessel
Daniel Davari
Bench: Benjamin Later, Matthias Henn, Timo Perthel, Marco Caligiuri, Karim Bellarabi, Dennis Kruppke
The Outcome
Regardless of whatever hands on deck are left, Bayern are the better team on paper. Without Alaba and Neuer, the Rekordmeister will probably leak in the goal, but it will come at an insignificant part of the match. Bayern's attitude in the match will determine what the goal differential is.
Projected Score: Eintracht Braunschweig (1-3) Bayern Munich