On paper this match is already over.
Bayern München, the champions of the Bundesliga and the holders of the German Cup, take on a Kaiserslautern team that is a shadow of its former self. The old David-against-Goliath cliché applies, odds-makers already punching Bayern's 20th ticket to Berlin for the DFB-Pokal final.
That makes the expectations all the more heavier on the Rekordmeister.
Given Bayern's recent run of form, the players will need to reestablish the side as a real force, overcoming the frictional path they have bestowed upon themselves. Wednesday's DFB Pokal semifinal is one where the goal differential matters, the bigger statement than just a mere victory.
The Allianz Arena crowd was left with its heads in its hands at the weekend, and the Bayern faithful cannot endure another disappointing result.
The Match (100th Meeting)
Location: Allianz Arena, Munich, Germany
Referees
Head: Thorsten Kinhöfer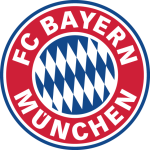 FC Bayern:
Assistants: Matthias Anklam, Christian Fischer
Fourth Official: Markus Schmidt
Time converter at worldtimebuddy.com
Television and Streaming

US: ESPN 3, Univision Deportes

UK: BT Sport 2

Germany: Sky Bundesliga 1 | HD, ARD Das Erste
Other Countries
The Fixture
Form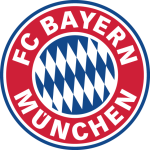 FC Bayern: LWLDD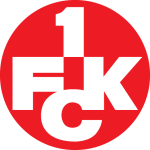 Kaiserslautern: WDDDW
Records
Bundesliga: 48 W, 15 D, 22 L

DFB Pokal: 7 W, 1 D, 1 L

DFL Supercup: 1 W, 0 L

UEFA Champions League: 2 W, 0 L

UEFA Cup: 1 W, 1 L
Biggest Victory: 6-0 (May 5, 1973, Munich, Germany)
Biggest Defeat: 0-5 (April 29, 1978, Kaiserslautern, Germany)
The Squad
Matchdays of tweaking and churning are not relevant when it comes to a single elimination competition. If the unlikely happens, the season accomplishments will be a little hollow. Thus a Pep Guardiola plan mobilizing his best weapons on the park is the only option.
Well, that is no longer an option.
The suspensions of Toni Kroos and Rafinha is a problem that spills out of the Bundesliga and into the DFB-Pokal. The Kroos ban is less complex, for he is an adhesive part to the midfield. The quandry comes with Rafinha, a who faces a three-match ban for face grab of Borussia Dortmund's Henrikh Mkhitaryan.
Ideally in a cup side, Guardiola would want his captain and vice-captain on the field. Rafinha's limited possible appearances casts doubt that both Philipp Lahm and Bastian Schweinsteiger will start. Guardiola could always sit Rafinha for his transgressions, but the first-year gaffer only has three to five matches to keep the Brazilian in his plans. Rafinha will force one of the two to sit, and Lahm's importance will cause Schweinsteiger to draw the short straw.
One way Guardiola could play both of his most tenured Bayern players is to redeploy the flexible front, but the ineffectiveness of it against an opponent shifted in park makes that scenario less likely. Regardless, Thomas Müller will have to see the field considering his six goals in three Pokal matches, and Guardiola would be hard pressed to sit Mario Mandžukić after his quarterfinal hat trick.
Manuel Neuer should be up for the match after going through full training Monday. Xherdan Shaqiri (thigh) is a few weeks away, still part of the injured club that still includes Thiago Alcântara (knee) and Tom Starke (elbow).
The work rate of the players will narrate the script, one that will hopefully give Bayern a happy ending.
Projected Lineup (4-2-3-1)
Mario Mandžukić
Franck Ribery – Thomas Müller – Arjen Robben
Toni Kroos – Philipp Lahm
David Alaba – Dante – Jérôme Boateng – Rafinha
Manuel Neuer
Bench: Lukas Raeder, Daniel van Buyten, Javier Martínez, Bastian Schweinsteiger, Pierre-Emile Højbjerg, Mario Götze, Claudio Pizarro
The Opponent
A second division team making it to the semifinal is a feat within itself, especially against a club that was in the Champions League.
Kaiserslautern have not capitalized on the momentum following their momentous defeat in extra time to Bayer Leverkusen. Since the DFB Pokal quarterfinals, Kaiserslautern have won just three of 10 matches, shifting from a strong promotion contender to on the outside looking in.
Goal concession is not the cause, although there is the bugaboo of gifting the first goal to their opponents in seven of those ten matches (four times within the first 10 minutes). The larger issues come going forward; Kosta Runjiac's two-forward system, while well organized, is rigid and slow to build up the play.
Karim Matmour remains the most potent weapon, facilitating the more definitive chances. Simon Zoller has showed flashes of brilliance and potential for a 22-year-old, but his contributions are too sporadic to be counted on.
What Rujiac has instilled in his side is a level of resolve, one that has lead to the Rote Teufel to turn around its fortunes after slipping to the mid-table. Each of the last two matches, Kaiserslautern has gone down a man, and yet they were able to stay composed and menacing despite being shorthanded.
With a formidable Bayern as his opponent, Runjiac will probably put his players behind the ball and hope that his side's resolve will give itself a chance.
Projected Lineup (4-4-2)
Simon Zoller – Srdjan Lakic
Mohamadou Idrissou – Ruben Jenssen – Markus Karl – Karim Matmour
Chris Löwe – Marc Torrejón – Willi Orban – Florian Dick
Tobias Sippel
Bench: Markus Müller, Dominique Heintz, Jean Zimmer, Alexander Ring, Konstantinos Fortounis, Enis Alushi, Olivier Occéan
The Outcome
Expectations abound, the cup is where Bayern have really shined. Goals may have spilled in left and right in other competitions, but Bayern have sealed off the goal-line in the DFB-Pokal. Kaiserslautern will stand strong, pushing as hard as their strength can muster to prevent a breach. Ultimately talent must win out, and Bayern still have heaps of it.
Projected Score: FC Bayern München (3-0) 1. FC Kaiserslautern