The Bundesliga is over, but there is one league match that matters: Der Klassiker.
A rivalry scintillating to watch over the past three and a half seasons will have less of a foundation to stand on this time around. Both Bayern München and Borussia Dortmund had European obligations at midweek, and both have to make necessary preparations for the DFB-Pokal semifinals.
The playing field is not as even as it once was, with much of Dortmund's core ravaged with injuries. That said, Pep Guardiola's team selection could make the match more of a contest as it did when Bayern traveled to Augsburg. Jürgen Klopp and Jupp Heynckes sat 13 eventual starters for the 2013 Champions League Final when the two met in may of last year, so do not be stunned if a number in that range happened again.
Bragging rights and momentum are at stake, but the neutral should root for both clubs to advance passed the DFB-Pokal Semifinal. That will be the Klassiker worth the watch, when something tangible is on the line.
The Match (104th meeting)
Location: Allianz Arena, Munich, Germany
Referee
Head: Felix Zwayer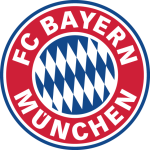 FC Bayern: 8 W, 1 D, 1 L – 14 YC, 1 RC
Assistants: Mark Borsch, Marcel Pelgrim
Fourth Official: Dr. Jochen Drees
Time converter at worldtimebuddy.com
Television and Streaming

US: GolTV

Canada: GolTV

UK: BT Sport 1

Germany: Sky Bundesliga 1 | HD, SkyGo, WDR 2
Other Countries
The Fixture
Form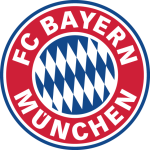 FC Bayern: WLDDW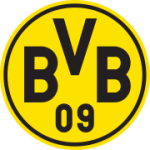 Dortmund: WWLWD
2013/14 Meetings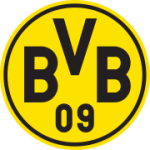 Borussia Dortmund (4-2) Bayern München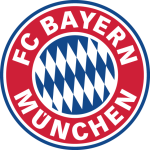 | Signa Iduna Park (DFL Super Cup)
BVB: Marco Reus (6', 86'), Daniel van Buyten (OG 56'), Ilkay Gündoğan (57')
FCB: Arjen Robben (54', 64')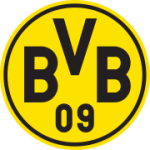 Borussia Dortmund (0-3) Bayern München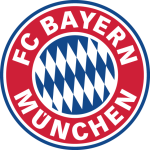 | Signa Iduna Park (Bundesliga)
FCB: Mario Götze (66'), Arjen Robben (85'), Thomas Müller (87')
Records
Bundesliga: 39 W, 28 D, 22 L

DFB-Pokal: 4 W, 2 L

Ligapokal: 2 W, 0 L

DFL Super Cup: 1 W, 2 L

UEFA Champions League: 1 W, 1 D, 1 L
Top Scorers
1. Gerhard "Gerd" Müller, FCB – 15
2. Karl-Heinz Rummenigge, FCB – 10
3. Lothar Emmerich, BVB – 8
4. Manfred Burgsmüller, BVB; Giovane Elber, FCB; Roy Makaay, FCB – 7
Biggest Victory: 11-1 (November 27, 1971, Munich, Germany)
Biggest Defeat: 3-6 (September 9, 1967, Dortmund, Germany)
The Squad
When options are available, Pep likes to play. The higher-leverage match at midweek will probably decide which toys he plays with.
If Bayern had not yet won the Bundesliga, Guardiola would probably deploy his best weapons despite the DFB-Pokal semifinal on the horizon. Instead, the first-year manager is faced with a situation Bayern has rarely seen: the importance of a match against 1. FC Kaiserslautern greater than that of Borussia Dortmund.
Nevertheless, a victory is what the players want, even if the Bundesliga dish is already in transit to Munich.
"It is the absolute top match because two top teams meet one another that always supplied great duels in the past," Lahm told fcbayern.de.
After Mario Mandzukic's struggles in Signa Iduna Park in November, the flexible front is an attractive option in attack. Dortmund's spine is a bit tarnished, and teams with a central attack like Borussia Mönchengladbach and Hamburger SV have given them real problems. Guardiola can pocket one of his 30-year-old wingers with the absence of Xherdan Shaqiri (thigh) making his depth on the flanks a bit thin, grouping the other with Thomas Müller and Mario Götze.
The flexible front has come only when Toni Kroos and Bastian Schweinsteiger flanking Philipp Lahm in midfield. After an impressive performance from Pierre-Emile Højbjerg in Augsburg, he could feature into the mix should Guardiola save his bullets. Even with Thiago Alcântara (knee) unavailable, it seems the Javier Martínez return to midfield ship has sailed, although there probably is a spot for him in defense.
The performance on Saturday will more likely reveal Guardiola's multi-match plan as he maneuvers his way through German domestic competition for the first time.
Projected Lineup (4-3-3)
Mario Götze – Thomas Müller – Arjen Robben
Bastian Schweinsteiger – Philipp Lahm – Toni Kroos
David Alaba – Dante – Javi Martinez – Rafinha
Bench: Lukas Raeder, Daniel van Buyten, Mitchell Weiser, Pierre-Emile Højbjerg, Franck Ribery, Mario Mandzukic, Claudio Pizarro
The Opposition
Borussia Dortmund restated their resilience to the world on Tuesday, demonstrating how a club with European Goliaths pecking at their talent can knock those giants down a peg.
Their defense may be tarnished, but the attack remains as ferocious as ever. The club has received every Euro-worth of value from Pierre-Emerick Aubameyang, who is providing a versatile scoring threat in the wake of Jakub Blaszczykowski's ACL tear. Marco Reus is breaking into Europe's elite despite injury troubles of his own, scoring six goals in his last four matches.
The priority question hangs over Jürgen Klopps head as well, for Dortmund's elimination from the Champions League leaves the DFB-Pokal the only trophy left to fight for. Between the semifinal legs a year ago against Real Madrid, Klopp elected to rest nine of his starters in an irrelevant match against Fortuna Düsseldorf with the Champions League the only competition with importance. Facing a similar situation, may German publications expect Klopp to replicate that practice.
The two players that may fall outside of that is Nuri Sahin and Sebastian Kehl, both of whom sat at midweek against Los Blancos. They will provide pillars in the pivot to support whatever platform Klopp places in defense, whoever of Mats Hummels, Manuel Friedrich and Sokratis Papastathopoulos plays at center back.
Being one of the best counterattacking teams in the world, Dortmund could let Bayern take the game to them, although a weakened attack will lessen a counter-blow coming forward.
Projected Lineup (4-2-3-1)
Pierre-Emerick Aubameyang
Kevin Großkreutz – Julian Schieber – Jonas Hofmann
Nuri Sahin – Sebastian Kehl
Erik Durm – Manuel Friedrich – Sokratis Papastathopoulos – Oliver Kirch
Mitchell Langerak
Bench: Roman Weidenfeller, Mats Hummels, Lukasz Piszczek, Milos Jojic, Marco Reus, Henrikh Mkhitaryan, Robert Lewandowski
The Outcome
Struggling with a thick Manchester United defense, Bayern will have less trouble knocking down the castle wall against Dortmund. If Guardiola selects down to his opponent, the game could get very interesting, but comments from the club would suggest the opposite. This match will unlikely be an indicator of what could be a third consecutive final with Germany's two best clubs.
Projected Score: FC Bayern München (2-0) Borussia Dortmund