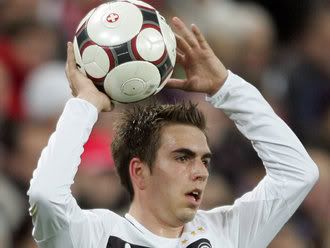 Good news for all of us Bayern fans. Philipp Lahm looks to ink a new deal with Bayern Munich as early as next week. He has began opening talks and negotiations with Uli Hoeness and has stated that things have gone well.
"Negotiations with Uli Hoeness got under way this week and I can very well imagine that we'll reach agreement next week"
Currently, Lahm has one season left with Bayern, but he wants to stay with the team despite the rumors of clubs like Barcelona and Manchester United being interested in him. Rumor has it hat Bayern is prepared to offer a lengthy contract and Lahm is confident that a deal can be reached quickly.