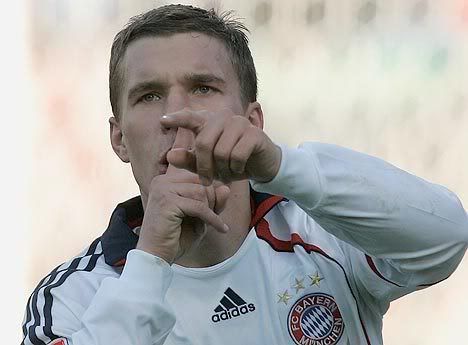 During the match with Nürnberg we saw Podolski shine and give the equalising goal to bring Bayern a draw. We also saw him take a knock that left him on the ground for a few minutes and still carrying a limp after the match. Now, it comes out that he's doubtful for the UEFA match against Getafe on Thursday. He was unable to take part in Bayern's training on Monday due to a swollen ankle. He went to the medical unit for treatment, but it's still unsure if he will be fit for Thursday's match.
"He's doubtful. We'll have to wait and see if he's fit to train tomorrow, or at least take part in final training on Wednesday," assistant coach Michael Henke explained.
Good luck to Podolski. Here's hoping he'll be okay for Thursday match and get a start. That much is deserved right now.