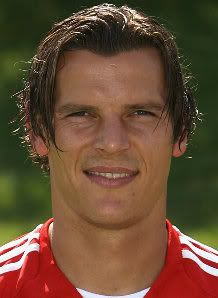 Rumors are circling heavily that van Buyten may be on his way out. Christophe Henrotay, who is Daniel's agent, has been quoted in several papers and pages over the internet stating that Tottenham, Everton, Fulham, Sunderland, Wigan, Celtic etc are all interested in Daniel. Daniel has also expressed his unhappiness with his current situation, but that he would like to stay with Bayern. But, when the option comes down to staying on the bench and playing regular football, my guess is, regular football will always win.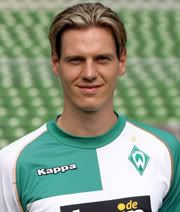 Following the huge rumors of the possible loan/trade of van Buyten, comes the newest bit of news at Bayern. At the end of the season, Tim Borwoski will join Team Pretty aka FC Hollywood aka FC Bayern Munich. Werder announced today, Sunday, that Borowski had declined to the sign the new contract that they offered, but had instead opted for a move to Bayern. Since the announcement of Klinsmann coming on board, Bayern seems to be taking on a very similar likeness to the National squad.

Who will stay, who will go and who is left to come?